Many children study with the same screen brightness. Adjusting OSD may not be easy or persistent for parents, not to mention for kids. A simple on/off switch ensures optimal brightness under different lighting conditions. BenQ Brightness Intelligence Tech (B.I. Tech) can detect and adjust brightness automatically according to surrounding light to safeguard children's eye health.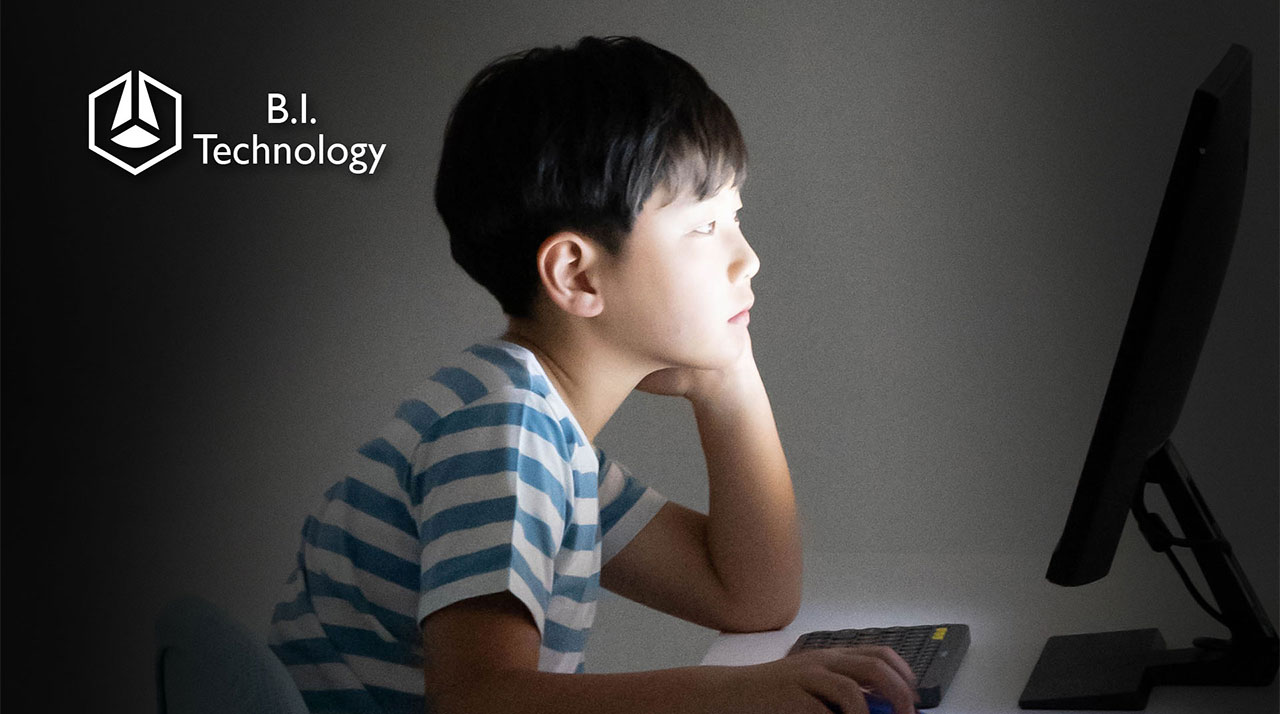 BenQ's Height Adjustment Stand allows family members to find the best viewing angles for comfortable study or work, and screen sharing with an extensive range of monitor adjustments – height, tilt, pivot, and swivel. Siblings can easily adjust monitor height and viewing angles when they need to take turn using the monitor.
Larger screens with eye-care technologies help children relieve their eye strains while doing homework at home. In addition to PC, laptops can also be connected to a monitor in a way that is easier than you think! BenQ GW2480T Eye-care Monitor for Students offers three connection ports, including HDMI, DisplayPort, and D-sub.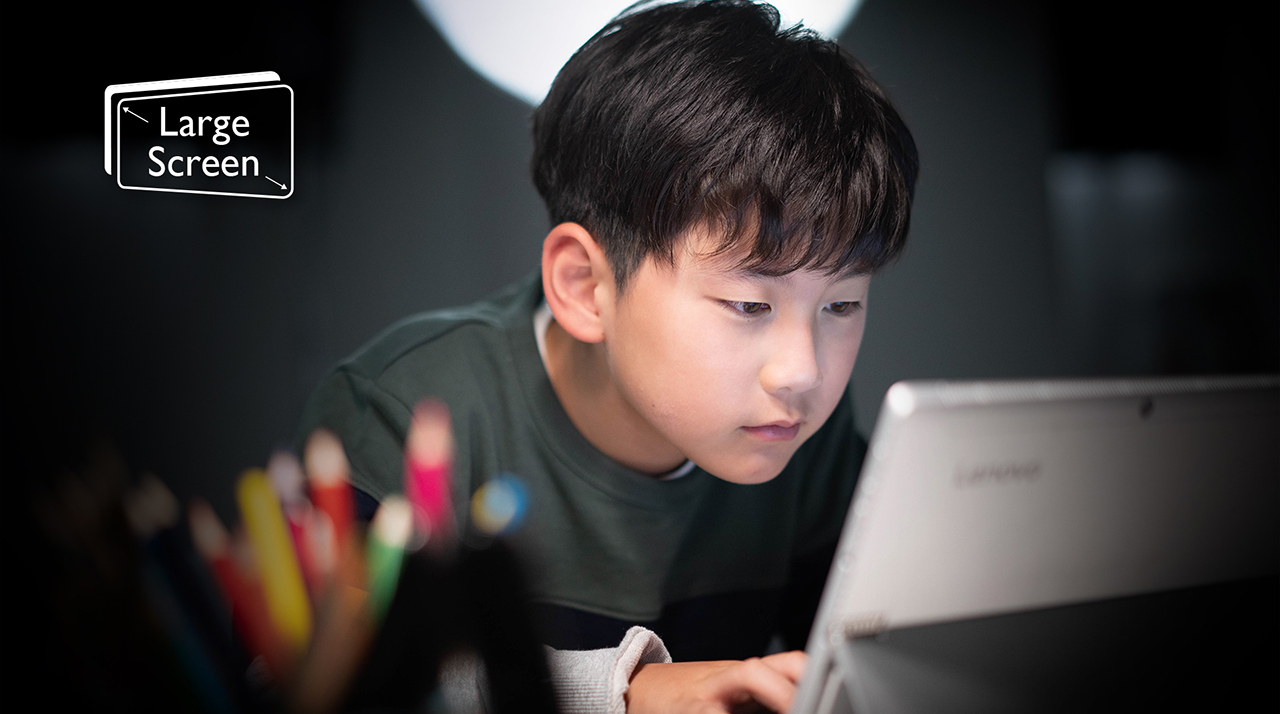 Digital Learning is an Inevitable Trend
Children at an early age, especially middle school students, spend more time on laptops or tablets with a short viewing distance or in dim light. These are the main reasons that cause short-sightedness. Though laptops and tablets are convenient and highly portable, they are not suitable for doing research or creating content because a small-sized display is bad for eyes and bone growth.

Maintain the Proper Distance from the Monitor
Most students are getting closer to their laptops or tablets when studying or coding. Staring at the screen for extended periods forces eyes' ciliary muscles to keep focused at an exact spot, making it easier to cause eye fatigue or other vision problems.
The recommended viewing distance between eyes and the monitor is 60 cm to 70 cm. The GW2480T with 24-inch screen size is ideal for students to have a comfortable viewing experience.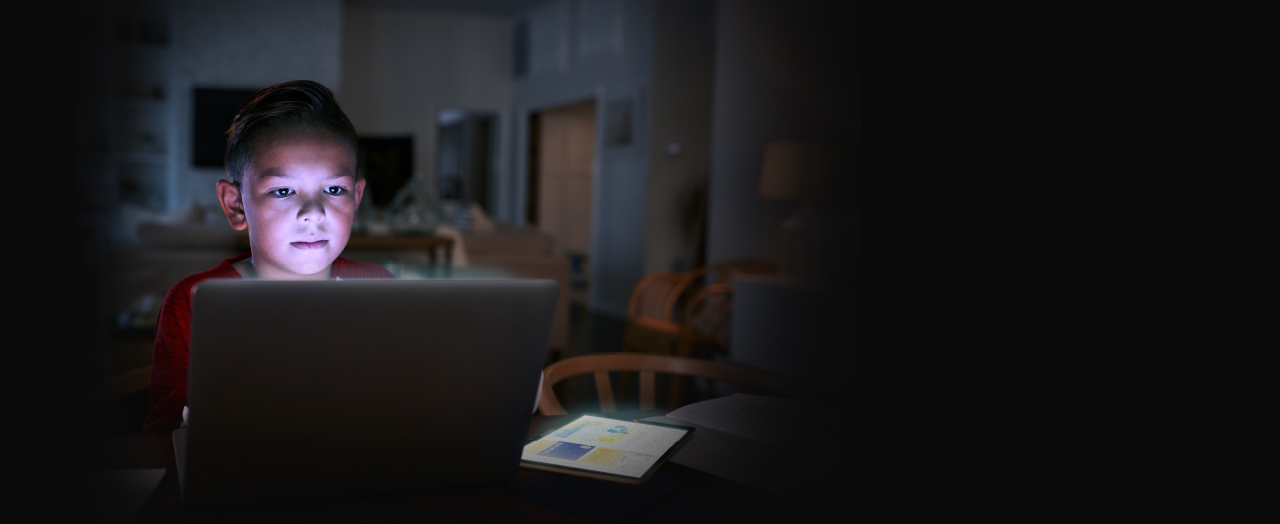 Reduce Blue Light Exposure for Better Sleep Quality
The blue light emitted from digital devices can lower the production of melatonin. This disrupts students' sleep quality, which is closely related to their learning efficiency at school the next day.
The GW2480T with Low Blue Light Technology filters out harmful blue light for both good sleep quality and eye health.
Flicker-Free Makes for Better Viewing Comfort
After studying for a long day, students' eyes have already been exhausted, but they still have homework to complete. Screen flickering can put extra stress on their eyes, especially laptop screens, causing excessive blinking and frequent rubbing of the eyes.
The GW2480T with Flicker-Free Technology can effectively diminish eye fatigue and irritation for better viewing comfort and studying efficiency.

Study with Real Color
Scientific research shows that congenital color vision deficiency affects 8% of males and 0.5% of females. For children who like creating art, color weakness might likely affect their color recognition and interest in art learning.
The GW2480T with a Color Weakness Mode can help this group of students feel the joy of color and see the true colors of this world!

Parents and Children Enjoy Learning Together
Most parents are willing to accompany their children through their learning process. The GW2480T with a wide viewing angle makes it easier for both parents an
Detailed Information
Detailed Specs

Main Specifications

All Specifications

Display

Viewing Angle (L/R;U/D) (CR>=10)

DCR (Dynamic Contrast Ratio) (typ.)

Audio

Monitor

Color Temperature

Normal (6500°K) / Reddish (5700°K) / Bluish (9300°K) / User Mode

OSD Language

18 Languages (English / Francais / Deutsch / Italiano / Espanol / Polish / Czech / Hungarian / Romanian / Dutch / Russian / Swedish / Portuguese / Japanese / Chinese / S-Chinese / Arabic/ Korean)

Eye Care

Brightness Intelligence (B.I.)

Connectivity

Power

Power Consumption (on mode.)

Power Consumption (based on Energy Star)

Dimension and Weight

Dimensions (HxWxD mm)

528x540x230 (Highest)

428x540x230 (Lowest)